High-Performance Websites
We have years of experience with WordPress, Drupal, Shopify and completely custom sites.
Our goal is that the final website be easy to use, easy to maintain, fast and aesthetically pleasing. And, in the case of e-commerce, that it convert.
We have a broad experience with a variety of testing tools and methods to optimize usability, speed and conversion.
Engaging Content
We have written some of the highest-traffic and highest-ranking pages for our clients.
The best way to rank with Google is to offer the best page on a topic. This isn't easy and can take many hours, but the result holds up over time and offers a resource to your visitors and customers.
We also have many years of experience editing and copyediting. We love helping people hone and refine their expression.
Performance Optimization
We have taken client sites with 10-second load times and tuned them to load in 2.5 seconds without any visible changes to the site visitors and identified conversion killers on client pages.
Using a broad suite of tools, we use tree testing, five-second tests, heat mapping, measuring scroll depth, A/B testing different versions of pages and others to remove usability and conversion bottlenecks.
Efficient Ad Campaigns
Anyone can buy ads. But are they working?
Most agencies that manage ad campaigns work on commission, which means they only make money if they convince you to buy more ads. Idea Wrights always works by the hour. We work for you, not for the ad companies.
We will vet your keywords, test your ad copy, measure your conversions and stack the odds in your favor. But we won't inflate the numbers.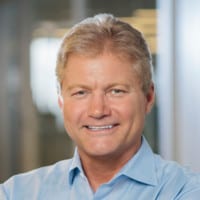 Tom has advanced Drupal skills and was a perfect complement to my internal developer as a go-to resource for template design and complex troubleshooting. His work was top-notch, he completed projects to milestones, and keeps accurate records for billing. He's also very easy to work with and affordable — or should I say high value. If / when the need arises, I'd hire him back in an instant.
— Mike C @ AGari (formerly of Kana)
Reach out to us today to start growing your business